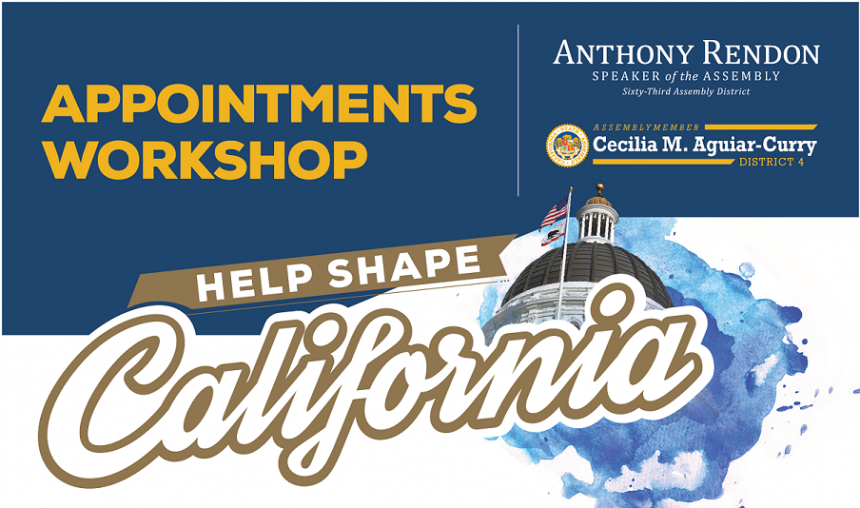 Have you ever wanted to make a positive difference in your community, but weren't sure how?

Speaker Anthony Rendon and Assemblymember Cecilia Aguiar-Curry, in partnership with the California Legislative Woman's Caucus and the League of California Cities Women' Caucus, are hosting an appointments workshop to actively engage our community in the appointments application process. Appointments provide an opportunity for civic engagement and the chance to enrich the lives of all Californians. We hope that you will join us for an open discussion on the best practices for successfully applying to state board and commissions. 

This event will feature a panel discussion with current appointees detailing the application process and the work they now do on behalf of the state. 

Refreshments provided by the California Legislative Women's Caucus

For more information:
(916) 319-2063
speaker.asmdc.org/appointments
Tickets (free admission) for the event can be obtained here.