Image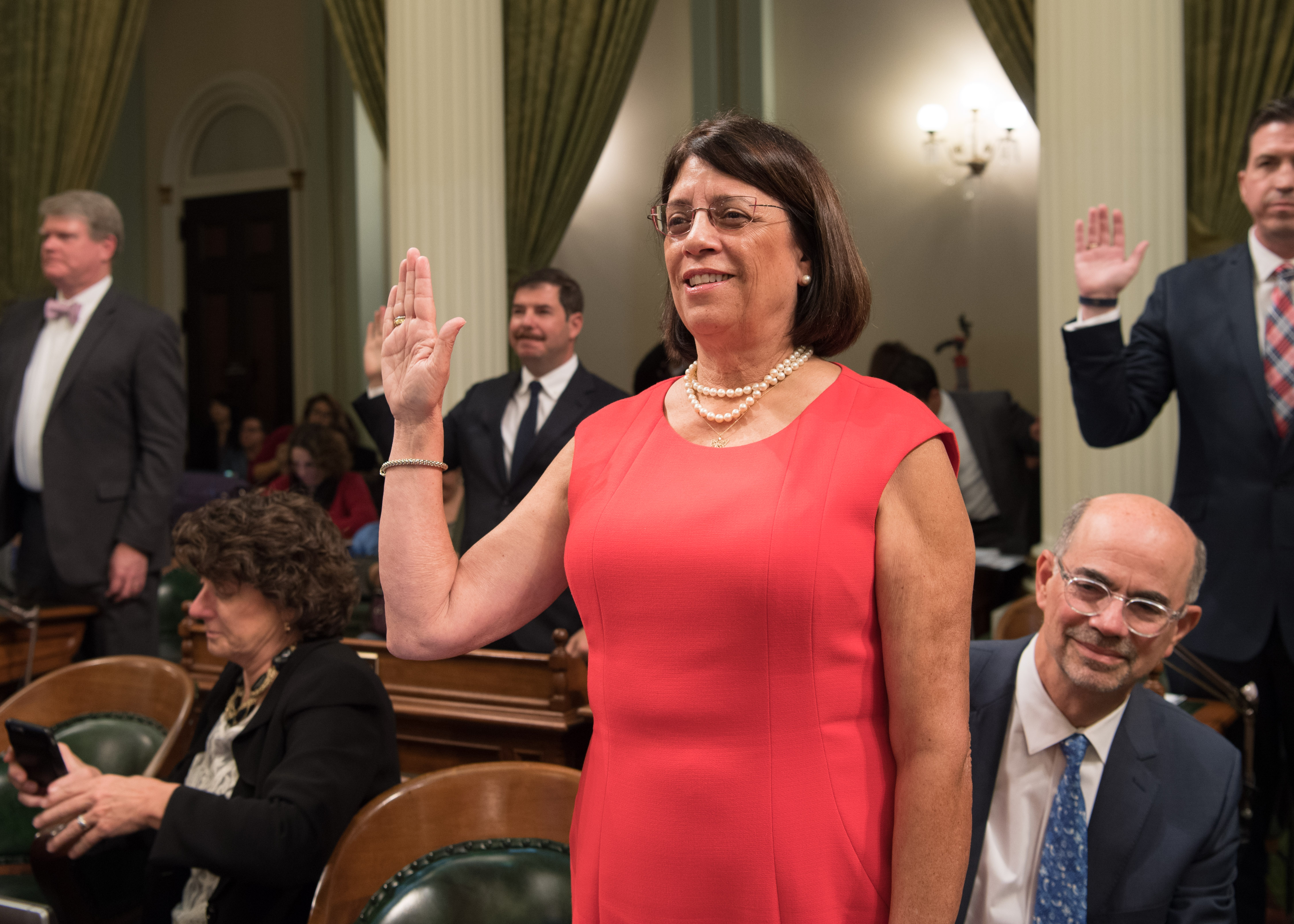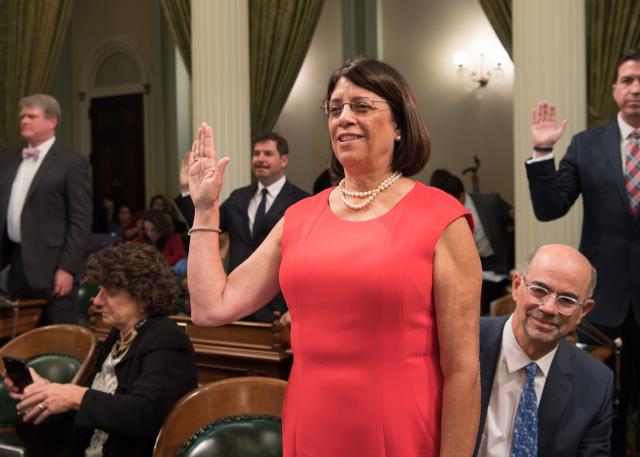 Sacramento, CA – Cecilia Aguiar-Curry (D-Winters) issued the following statement today after yesterday's swearing in of the new Members of California's State Assembly yesterday:
"I am excited and humbled to have been elected by the voters of California's 4th Assembly District.  The swearing in, with my family all present to celebrate, brought home the significance of this new adventure," said Aguiar-Curry. 
Aguiar-Curry adds, "Now is the important part!  I'm ready to get things done.  Our district, and our state, desperately needs greater access to education and job training, health care, affordable housing, and more efficient and diverse transportation.  The rural communities of the 4th District need the tools to create jobs and develop their economies.  And, as a farmer, I will fight to provide clean water for our families and agriculture and to protect our farmland."
The Assemblymember, most recently the first woman to be elected Mayor in Winters, was joined by her partner of 18 years, Larry Harris, her daughters Megan and Beth, her first granddaughter Maryann, her brothers Vincent, Matthew, and John, her stepson Ben Harris, and her son-in-law Lee White. 
Cecilia Aguiar-Curry represents California's 4th Assembly District, which includes all of Colusa, Lake, Napa and Yolo Counties, Dixon in Solano County and Rohnert in Sonoma County. www.asm.ca.gov/aguiar-curry