Image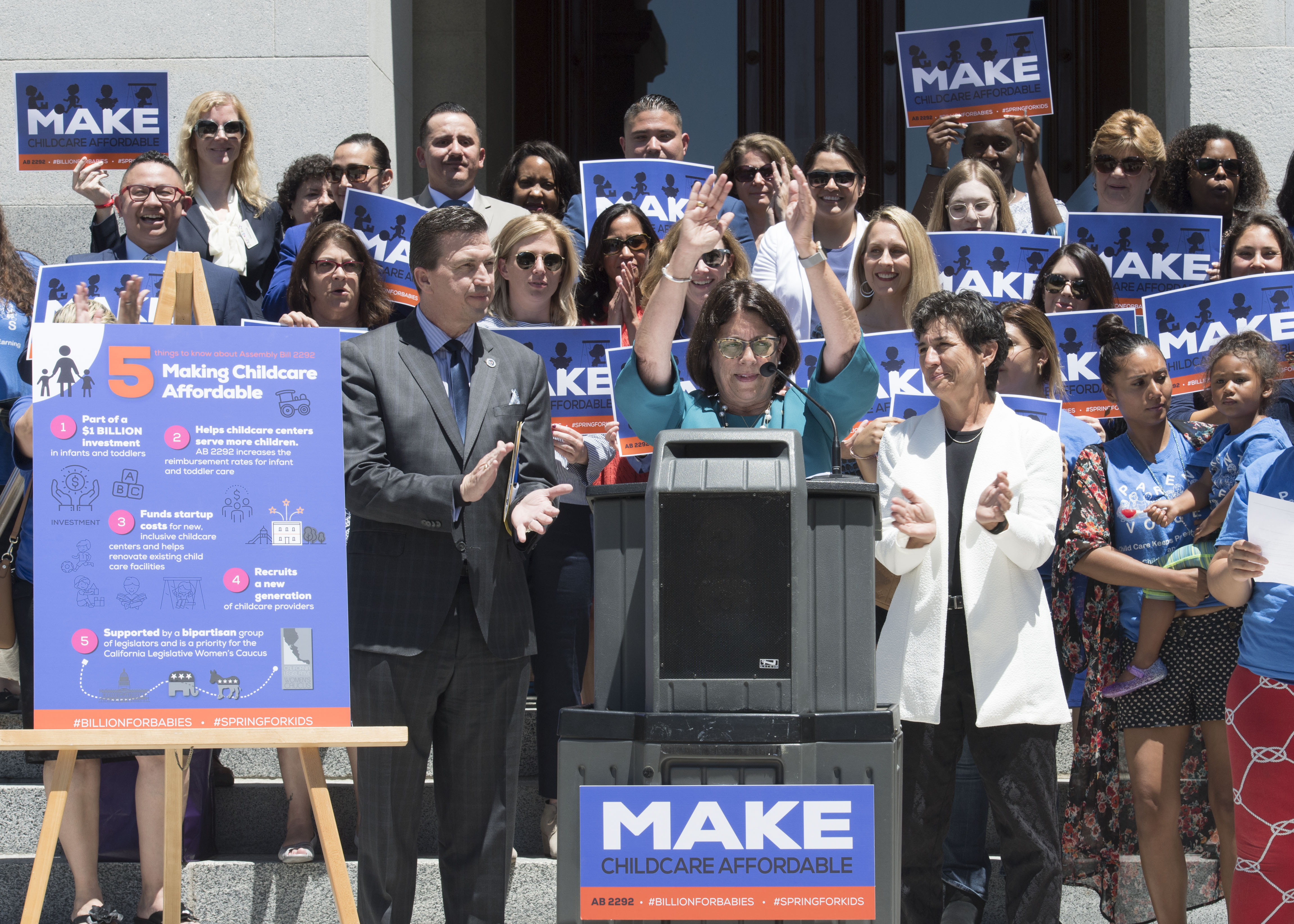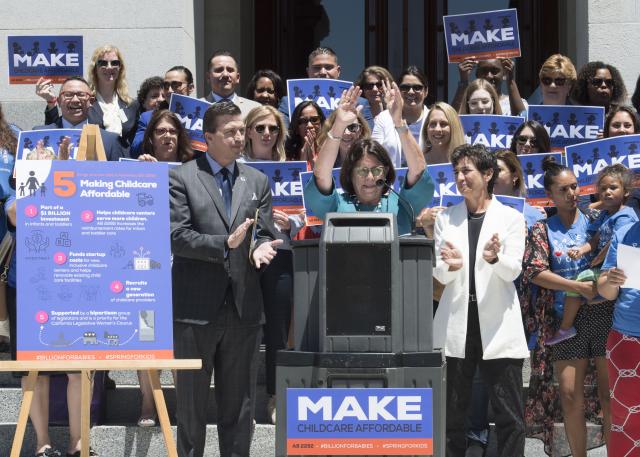 Sacramento, CA – AB 2292, authored by Assemblymember Cecilia Aguiar-Curry (D – Winters), which expanded our state's capacity for child care by increasing the reimbursement rates for infant and toddler care, creating an inclusive grant program to help pay for new and renovated child care facilities, and establishing a fund to recruit a new generation of educators, has been fully funded by the budget. This bill was a California Legislative Women's Caucus priority for the year, and the only state budget request the Caucus was backing.
"During the Great Recession, drastic cuts were made to our child care system, and we've only just started to fix that. Now more than ever, our kids need someone to fight for them and make sure that they are getting the critical funding that is necessary for programs intended to help them and their parents succeed," said Assemblymember Aguiar-Curry.
The state's current reimbursement rates to infant and toddler child care providers are exceptionally low and inadequate for the high standard of care required for children ages three and under. The budget approved by the Governor, addresses this problem by dedicating $65 million to providing an increased number of childcare professionals with the resources they need.
Further, AB 2292 created the "Inclusive Early Education Expansion Program" to help cover the start-up costs for new child care facilities, as well as converting existing facilities to serve this younger age group. The budget included $167 million to start this grant program. This bill also expanded the "Family Child Care Recruitment and Training Fund," dedicating $6 million dollars over the next 5 years to recruit new infant and toddler child care teachers and encourage the growth of new small businesses and professionals in this field.
"I am very happy that we were able to get the funding for this bill approved. Investing in infant and toddler care is proven to work on so many levels, fostering childhood development, helping parents find or keep jobs or receive job training, and actually saving State resources in the short and long term.  We cannot miss the opportunity to allow parents to improve their lives, for them and for their children.  That won't happen if parents can't trust that their children are in good hands," said Assemblymember Aguiar-Curry.  
AB 2292 was sponsored by First Five California, the Child Care Development Administrators Association, and the Child Care Resource Center. It enjoyed support from 70+ organizations and was co-authored by Assemblymembers Autumn Burke (D-Marina del Rey), Sabrina Cervantes (D-Corona), Susan Eggman (D-Stockton), Sharon Quirk-Silva (D-Orange County), Blanca E. Rubio (D-Baldwin Park), Marie Waldron (R-Escondido), and Senator Connie M. Leyva (D-Chino).
Aguiar-Curry represents the 4th Assembly District, which includes all of Lake and Napa Counties, all of Yolo County except West Sacramento, and parts of Colusa County, Solano County, and Sonoma County. www.asm.ca.gov/aguiar-curry
###